finally- I decided to go ahead and SHARE what I've been up to-
SPORTS EDITION:

Just a few that I've done. I think it's known that my family is VERY sporty. All of our kids are heavily involved in sports. So I wanted to design a line that would work for ANY sport and any gender. Here is the line- using my daughters school colors (orange and black):
The possiblities are endless!!!! The layout with Ty in the blue baseball helmet is with my new SPORTS EDITION stamps...I wanted to showcase them....
Then I did a line called FRIENDSHIP-

Hey Florida girls THIS project is the one that I will be teaching at Ruban Rouge...
An upclose of the charms we will create in class!
This is a kit that will makes an accordion card kit. It comes with so many supplies. ( i did add the metals and gems, and the tissue flowers)...but it's a fun kit to create.
I will share more later....
I hope you like this little peek. I will share MORE tomorrow.
Oh, and I have a GIVEAWAY= I did a chapter (teresa collins section) in the Zutter Idea book. They send me some to give away. Just post and I will pick a winner tomorrow!
Good luck and check out Jamie Harpers blog for more peeks!!!!
SPORTS EDITION
Double sided 12x12 papers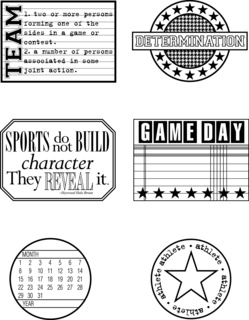 6 cling mounted rubber stamps
A full sheet of chipboard charms
 FRIENDSHIP
12x12 double sided papers
6 cling mounted rubber stamps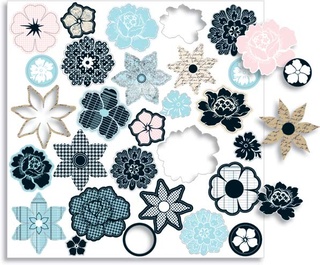 Full sheet of chipboard charms